By PA Media
Last Updated: 28/04/20 11:44pm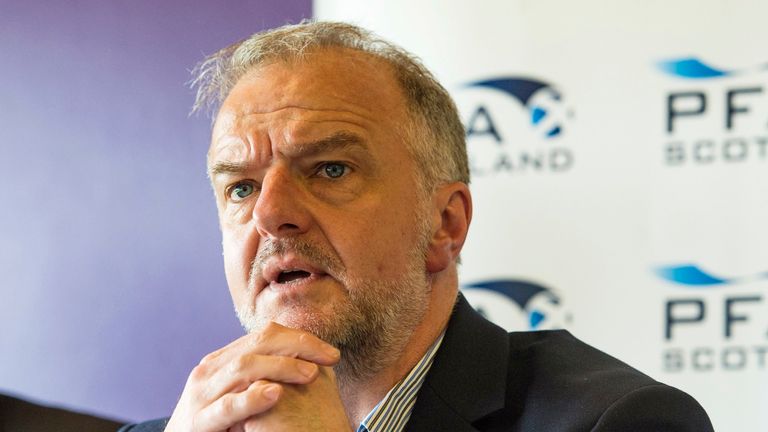 PFA Scotland chief executive Fraser Wishart fears most of the union's members face lengthy periods out of work.
Squad turnovers have been increasingly high at most clubs in recent summers and some part-time clubs will not have any players contracted beyond June 9.
With Scottish football facing up to a lengthy suspension amid the coronavirus pandemic, Wishart cannot sugar coat the prospects.
After detailing a survey showing players' desire for league reconstruction, Wishart said: "I've seen articles in various newspapers about players out of contract in the Premiership. It can be anything between 12 and 15 at some of the clubs.
"That would have happened anyway but the issue over the summer is the uncertainty. A lot of these players might have got a contract say in July, but if we don't know when the season is starting, the worry is a longer period out of work.
"If you are a member club of the SPFL and you are sitting without any players, you can actually survive.
"And that's a bit of a worry for us in terms of when players get their new contracts. There is nothing we can say to them to give them any comfort on that because there is so much uncertainty.
"I would think you could say that the majority of players, more than half the players in the country, will be out of contract in the summer.
"Until we find more certainty to it – and we're in the hands of government, scientists and medical people – then it's going to be a rough ride for a lot of our members over the summer."
Scottish Premiership players could be retained if the season was extended with the SPFL board still to make a decision and clubs such as Aberdeen pushing fo